「WIRED」のレビュー
媒体名:

Interface誌(オランダ)

更新日:

03.07.01
Interface誌(オランダ)レビュー内容(英語)
Rating: 7 out of 10
Trance is still a hot genre considering the number of sample CDs being released, although there hasn't been one specifically for Propellerhead's Reason software, until now.
The list of samples is very impressive, with a total of 1800 presented on a single disc. If you're wondering how that's possible, the answer is simply down to Propellerheads - the creators of the Reason software - who have developed an extraordinary compression format that works well, with no loss of quality.
Most of the samples on Wired are drumloops, with or without bass drum. The variety of the content is enormous - if you can't find what you're looking for here, you probably won't come across it anywhere else. In addition to the drumloops, there are loads of instrument loops too. With a content selection ranging from smooth pad loops to raw 303's - you'll find it's all here. As a bonus, there's also a very useful section with drumkits, including the popular 909 of course, and there are some great percussion sets too.
The quality of all of the sounds is good from the start, and my only criticism of the contents is that there is no section of programmed sounds, which would have been a useful extra. The Reason software itself includes wonderful applications which trance tracks can make full use of.
Certainly one to buy for beginners or advanced trance producers.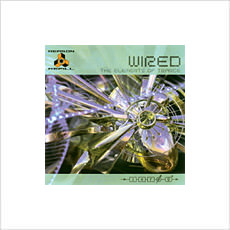 トランス・ミュージックの全てを包括するライブラリ!
税込価格 ¥8,833
441pt
ジャンル:

フォーマット:

WAV, ACID, REX2

リリース時期:

2010年1月

メーカー:

ZERO-G