「WIRED」のレビュー
媒体名:

Keyboard誌(USA)

更新日:

03.07.01
Keyboard誌(USA)レビュー内容(英語)
Wired is a collection of up-tempo drum loops, samples, and bass and synth phrases, and though it's subtitled Elements of Trance, its sounds could cover a variety of classic dance genres. All of the sounds are designed to be used at a heart rate-raising 140 bpm, and somewhat less than half of them have appeared previously on an audio CD called Total Trance. The majority of Wired is in REX file format, which load into the Dr. Rex instrument in Reason. The beauty of REX files is that you can alter the tempo without getting time shift grungies, and you can pitch-shift individual segments, which is great for making a synth bass line match the tonality of an existing tune.
The bulk of the REX files on Wired are aggressive drum and percussion loops (mostly of the 808 and 909 variety) or filter-swept synth patterns: syncopated figures on one note, thumping lines programmed in, and meter-pinning sixteenth-note figures abound. "These are fine," said John Krogh, "But even though they're REX files, the loops aren't that useful for material outside this tempo." There are also plenty of kick-only patterns, and other isolated percussion loops. A few typical dance piano and guitar loops are provided as well. There's enough material in this category alone to keep you busy at 140 bpm for quite awhile.
The NN-19 patches have up to seven multisamples, each mapped to a white key in a lower octave. Mostly these are rhythmic loops of one to four bars long, pads, or synth lines, or even string pads. Since the rhythmic stuff is already at 140 bpm, these samples fit right in with the Dr. Rex loops. Tuning can be an issue with the NN-19 patches; you'd expect the loops arranged next to each other on a keyboard to match, but they don't always. Using the NN-XT remote editor, you can bring the samples into the same key, but then you change the tempo of those samples. Besides the Dr. Rex and NN-19 patches, there are about 20 ReDrum kits, too. These feature some heavy 808 and 909 sounds, and there are a few tweaked for industrial-strength use.
This is a good all-around dance collection. Most ReFill discs take more advantage of what Reason has to offer, though. "Where are the synth patches for Maelstrom and Subtractor, and the starter song templates?" wondered John. Keep your eyes peeled for a software instrument version of this collection - at the same price.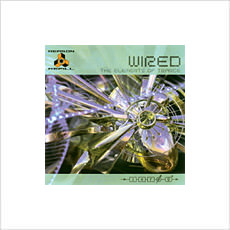 トランス・ミュージックの全てを包括するライブラリ!
税込価格 ¥8,415
420pt
ジャンル:

フォーマット:

WAV, ACID, REX2

リリース時期:

2010年1月

メーカー:

ZERO-G