「CELTIC INSTRUMENTS」のレビュー
Interface誌(オランダ)レビュー内容(英語)
Rating: 8 out of 10
Big Fish is really pushing the market at the moment with interesting titles. Not only with dance CD's, but also high-class, traditional libraries. They have our full attention. Never before has the market had a library with sounds from the Highlands, but now there is.
Besides the great variety of, the very well known, traditional pipe instruments, there are also instruments such as harp, accordeon and other traditionals. One of the most awesome features of this product is that the sampled pipes sound as erroneous as an original one does. The harp for instance is very clear, but hasn't lost its traditional Scottish character. The recordings are well done, and the producers didn't waste any time to preserve the maximum sound quality.
This set is maybe not suitable for everybody that's using samplers, but it is my humble opinion that it's a perfect substitute for the gap in the sample industry.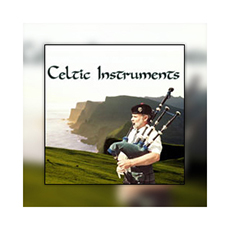 様々な奏法を再現可能な、最高品位のケルティック楽器!!
税込価格 ¥16,401
820pt
ジャンル:

フォーマット:

HALION, EXS24, NN-XT, MachFive, KONTAKT (Preview)

リリース時期:

2010年1月

メーカー:

BIG FISH AUDIO