「LOP - TIMPANI」
「LOP - CYMBAL/GONG」
「LOP - CHROMATIC PERCUSSION」
「LOP - BASS/SNARE/TOM」
「LOP - ACCESSORY PERCUSSION」のレビュー
Interface誌(オランダ)レビュー内容(英語)
Contents: 9.5
Originality: 9.5
Soundquality: 9.5
Price/performance: 9.5
There are loads of percussion sample CD's, but few of them are filled with orchestral percussion. For that need, this title might be interesting, if you're a Giga or compatible user.
In one big, fat box is a library of 4 CD's that will take up to 3 gigabytes from your hard disc. The selection of instruments is enormous. Within the shopping list there are, of course, the well-known timpani's, but besides them there are xylophones, chimes, bass, snare drum and it just doesn't stop. Some of them are even made in Russia.
To approach the instruments as realistically as possible, velocity layers have been used. Depending on the sound of the original instrument there are up to 16 of them. The sound changes by pressing your keyboard harder or softer. But the beauty of this library is that there are no programming tricks behind it. It are just the pure recording you hear, and that's how it's should to be.
The sound quality is extremely good. Sometimes there's very minimal noise. Especially to notice is how open and dynamically the samples sound without any overdone eq's, compression or whatever. There's no actual manual yet, but there's an html file on the first CD that gives you plenty of information about what instrument is used and which type it is.
There are not many of these types of libraries and without a doubt this is the best orchestral percussion library available at the moment.
様々なティンパニの奏法を収録したライブラリ
税込価格 ¥7,282
364pt
ジャンル:

フォーマット:

KONTAKT 3

リリース時期:

2010年1月

メーカー:

BIG FISH AUDIO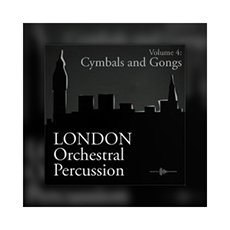 シンバル、ゴングに特化したライブラリ
税込価格 ¥7,282
364pt
ジャンル:

フォーマット:

KONTAKT 3

リリース時期:

2010年1月

メーカー:

BIG FISH AUDIO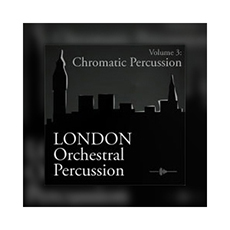 鍵盤打楽器、チャイム等を収録した音源集
税込価格 ¥7,282
364pt
ジャンル:

フォーマット:

KONTAKT 3

リリース時期:

2010年1月

メーカー:

BIG FISH AUDIO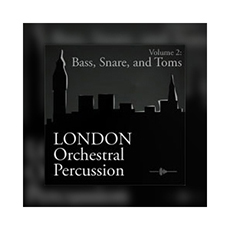 バスドラム、スネア、タム専用音源
税込価格 ¥7,282
364pt
ジャンル:

フォーマット:

KONTAKT 3

リリース時期:

2010年1月

メーカー:

BIG FISH AUDIO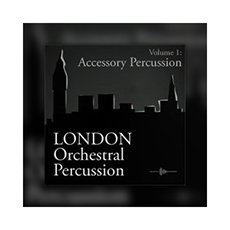 FXとしても使える様々なパーカッション音源集
税込価格 ¥7,282
364pt
ジャンル:

フォーマット:

KONTAKT 3

リリース時期:

2010年1月

メーカー:

BIG FISH AUDIO