「PURE RnB」のレビュー
媒体名:

Future Music誌(UK)

更新日:

01.07.01
Future Music誌(UK)レビュー内容(英語)
Rating: 8 out of 10
R&B has come a long, long way from its proto-rock roots in 1950s Black America. It's changed so much since then, in fact, that detractors of the new highly polished pop sound of 'rhythm and blues' have mischievously renamed it 'rhythm and bullshit'. Fortunately, Pure R'n'B lays on plenty of rhythm and holds back on the bullshit to create a pretty tasty sample sandwich.
Pure R'n'B is a two-CD set. The first disc contains all the audio plus (Acid-ready) WAV, AIFF and REX files. The second is an Akai CD-Rom in S1000 format. Like Zero-Gs Pure Trip Hop, this is a well-stocked sample CD set with plenty of formats to keep everyone happy.
The collection kicks off with a generous 36 construction kits. These are nicely varied, from hard hip-hop influenced sounds to the kind of slick grooves suitable for luring impressionable Destiny's Child fans beneath the sheets (at least that's what Oz reckons). What's great about the construction kits is the samples aren't your traditional R&B fare. Instead, you get some interesting stabs and delayed effects, so your tunes shouldn't sound anything like the latest pap from Damage or Dane Bowers.
To top it all off, you get 60 drum breaks split into six tempos, 20 Rhodes chords, plus a variety of multisampled organs and basses.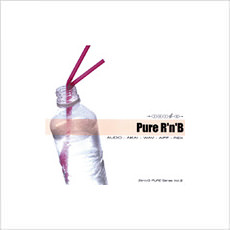 トリップホップ寄りR&Bソースをコレクトしたライブラリ
税込価格 ¥5,313
265pt
ジャンル:

フォーマット:

WAV, ACID, REX2

リリース時期:

2010年1月

メーカー:

ZERO-G