「COLDCUT / SOUND SCIENCE」のレビュー
媒体名:

International DJ誌(UK)
International DJ誌(UK)レビュー内容(英語)
Recognised as the first British DJs to successfully work with samples and loops to forge their own styles of modern dance music, Matt Black and Jonathan More are responsible for so many DJs venturing into the digital age of sampling, and their label Ninja Tune continues to be at the cutting edge of dance music.
This sample set features a huge collection of previously unreleased material, which could find a home on a hip-hop, breaks, D&B or house track. Samples are broken down into convenient folders for easy search and navigation. The single hits are broken into folders for basses, instruments, drum hits and FX, and, where necessary, broken down further into BPMs. The same applies to loops, but with the inclusion of vocal and special FX loops.
Ranging from 70 to 133BPM, there is a decent length to these samples. As you'd expect from Coldcut, the sonic clarity is excellent and there's no lack of imagination. From funky basses, groovy wah wah and spooky FX to piano, guitars, drums, snares, fills, basses, vocal and FX, this has everything.
100 per cent quality, this set is on the money, and if you only ever buy one sample CD it should be Sound Science by Coldcut. Royalty free and highly recommended.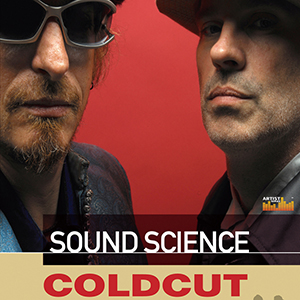 NinjaTuneの頭領"COLD CUT"による、Hi-TekなSuperBeat集!
税込価格 ¥6,061
303pt
ジャンル:

フォーマット:

WAV, ACID, REX2, Redrum, HALION, EXS24, NN-XT, KONTAKT (Preview)

リリース時期:

2009年11月

メーカー:

LOOPMASTERS