「ORIGIN15 SOULFUL HOUSE SESSIONS」のレビュー
媒体名:

Sound On Sound誌(UK)

更新日:

06.08.01
Sound On Sound誌(UK)レビュー内容(英語)
4 STARS
This latest addition to the Loopmasters Origin series not only provide its loops in Acidised WAV and REX 2 formats, but also includes some instrument patches for the EXS24, Halion, Kontakt, and NNXT samplers. In total, the CD-ROM contains some 670MB of sample data. The collection is dominated by more than 350 drum loops, organised into four tempo groups spanning 120-130bpm. The majority are full-kit loops, but subfolders of Live, Percussion, and Tops loops are also included. The latter contain the higher-pitched instruments of the drum kit N percussion, hi-hats, high toms, and some crisp snares, for example N and layer well with the full loops. Sonically, this is very much classic House, and the playing and programming seem well done.
The instrument loops include bass, Rhodes piano, guitar, synths, sound effects, and trumpet, as well as a selection of one-shot vocal samples (both male and female). There are not huge numbers of loops in any of these categories (for example 20 Rhodes loops and 30 guitar loops), but what is here is well played and recorded. As suggested by the library title, the mood of these is meant to be at the mellower end of the House spectrum, and this is particularly reflected in the fairly gentle Rhodes loops and the inclusion of the small selection of jazz-influenced trumpet loops.
The vocal samples are a bit of a mixed bag N the male samples are spoken or shouted, but there is nothing here that most producers couldn't easily replicate for themselves. The female samples include some spoken phrases that include a lot of heavy breathing, while the small number of sung phrases are very soulful in tone. These suit the mood of the musical loops well, but it is a shame that these one-shot files have no indication of the original key they were performed in, as this makes mixing them with the other material more difficult. The various instrument patches include some nice basses, a decent Rhodes, and a wide range of individual drum and percussion hits. All of these are available as sampler patches, providing some extra flexibility N live playing can easily be added to a composition based upon a selection of the loops in order to provide a little variety. Although these are very usable, don't expect miracles at this price point, because the patches are based on a few samples and do not include velocity layers.
There are, of course, a large number of House loop libraries on the market, although these do tend to be dominated by more full-on, four-on-the-floor styles. If if you are after something with a somewhat mellower vibe, then at this price it's definetly well worth an audition.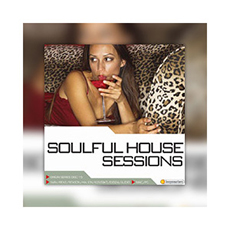 DANCE CLASSICS~DEEP HOUSE好き必須! 輝かしく音楽的なハウス集
税込価格 ¥4,631
231pt
ジャンル:

フォーマット:

WAV, REX2, HALION, EXS24, NN-XT, KONTAKT (Preview)

リリース時期:

2009年12月

メーカー:

LOOPMASTERS