Generate high-quality vocals through simple operation with the next generation of Hatsune Miku software!
"Hatsune Miku NT (New Type)" is a Hatsune Miku package that is a combination of newly developed "singing voice expression technology / dedicated voice library / software interface / voice effector". The advanced vocal editor "Piapro Studio" integrates a variety of newly developed functions. Just by typing in lyrics and melody while selecting an "Expression Style" and "VoiceColor", you can control the nuances of songs and set the basics of singing such as the vocalization, sharpness of voice and pitch movement for each note.Combining the brushed-up voice library with the newly developed voice effector, it is possible to express everything from Hatsune Miku's pretty singing voice, emotional sighing voice to angry voice, rattle voice, and death growl voice, all while maintaining smooth articulation. You can also introduce decorative pronunciations with one touch, allowing you to customize the singing voice in a very detailed way!
* New expressions and functions will continue to be added through future updates.
ADD TO CART
If you have any of the products listed below, you are eligible to purchase this product at a special upgrade price.
PRODUCTS:

VOCALOID2 HATSUNE MIKU
HATSUNE MIKU V3
HATSUNE MIKU V3 BUNDLE
HATSUNE MIKU V3 ENGLISH
HATSUNE MIKU V4X
HATSUNE MIKU V4X BUNDLE
HATSUNE MIKU V4 ENGLISH
Hatsune Miku V4 CHINESE

UPGRADE PRICE:

19,800 JPY → 15,400 JPY (including tax)

HOW TO PURCHASE:

If you have the above product, please sign-in to SONICWIRE.
If you have the above product package version, please preceed to the "Product Registration" and "Link Accounts". Click here for details
* Only Japanese voice lirbary is included in "HATSUNE MIKU NT".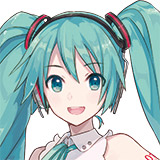 DEMO SONG
Hatsune Miku NT Original+: singing voice demo

DB:

Original+ / Whisper+ / Dark+
A Hatsune Miku voice library
pursuing the rich expression.
This high quality voice library was made by using a newly developed resysnthesis technology. All voice segments are tuned through analyzing consonants and vowels in order to avoid any disruption. In addition, the "EVEC: Voice Color function" makes the voice layer variable, which allow users to control the accent. For each sound source, the nuances of pronunciation can be switched according to the lyrics and melody, such as "pronunciation with strong accent", "soft pronunciation".
In addition, each database has multi-sample points and pronunciation adjustments, contains more samples than the previous version.
Original DB+
Miku's distinctive cute singing voice
Whisper DB+
A whispering sigh in your ear
Dark DB+
Downer and melancholic singing voice
Art by Rella
Evolutionary vocal editor with rich expression.

Advanced "Piapro Studio" is available in two versions, as either a plug-in or a standalone software to accommodate various music production styles. While entering melody and lyrics, you can change nuances of songs by choosing "Expression Style" and "VoiceColor". Graphic displays of the directly-editable pitch curve and voice waveform allow for intuitive operation. Various parameters and effects can be controlled in real time while making Miku sing.
The UI is still under development and is subject to change
* Compatible with VST3 and Audio Units.
A variety of sound designs are possible with the newly developed editing function/voice effector.
Voice Drive
The effect which controls the trembling component of the voice and adjusts the strength/nuance of the voice. To express rattle and death growl voices is even possible by applying the presets.
Note Gain
Convenient volume adjustment function that can raise or lower the volume and tension of the voice for each note individually.
Super Formant Shifter
This effect intelligently changes voice quality while maintaining the identity of the original voice. The effect can modulate voices to be more femine or child-like.
Direct Pitch Edit
This function allows you to directly draw/edit the pitch curve displayed with the audio waveform on the piano roll by using the pencil tool. It enables you to express singing pitch nuances intuitively.
Voice Color / Voice Voltage
This effect controls the tone and strength / weakness of voice and creates dynamic voice intonation.
Dynamics & Attack Speed Control
A processing function that adjusts the length of consonants and the speed of enunciation according to each pronunciation. Has a semi-automatic function.
Bundled Software
"Hatsune Miku NT" comes in an all-in-one package including the vocal editor "Piapro Studio" and the music production application "Studio One Artist" by Presonus, which comes with over 500 virtual instruments (guitar, piano, drums, and various other synthesizers). All applications can be synched with each other which enables you to easily produce whole musical compositions!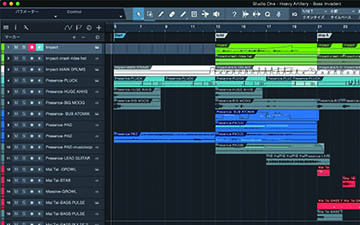 With Studio One Artist, you can not only create rhythms and melodies, but also add all kinds of effects on the voice! The software's intuitive operation interface allows easy editing, mixing and mastering of your musical creations.
Studio One System Requirements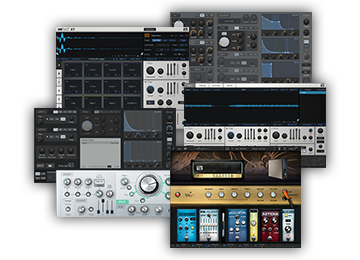 PreSonus Virtual Instruments & Sounds
Studio One Artist Piapro Edition comes with over 500 instruments, enabling your creativity to explore and compose for a wide range of music genres.
OTHERS: SONICWIRE Bonus Samples
SYSTEM REQUIREMENTS
OS :

Windows 8.1 / 10 / 11 (64bit)

CPU :

Intel Multi-core processor (Intel Core i5 or better)

RAM :

4GB or more (8GB or better)

Disk Space :

20 GB or more (NTFS FORMAT) *

Install media :

DOWNLOAD FILE

Other :

Sound Device (with DirectX Support) / A monitor resolution no lower than 1280 x 768 pixels / Internet connection(always)
OS :

macOS 10.11 / 10.12 / 10.13 / 10.14 / 10.15 / 11 / 12

CPU :

Intel Multi-core processor (Intel Core i5 or better), Apple Silicon (Rosetta 2)

RAM :

4GB or more (8GB or better)

Disk Space :

30GB or more (HFS+, APFS FORMAT) *

Install media :

DOWNLOAD FILE

Other :

A monitor resolution no lower than 1280 x 768 pixels / Internet connection(always)
*This software will take approximately 7 GB of space once installed. Because of the large file size, please make sure that your internet connection is fast and stable before downloading (using mobile data or tethering is not recommended).
Singing voice technology which has been researched and developed by the National Institute of Advanced Industrial Science and Technology (AIST), is used as part of the basic technology of "Hatsune Miku NT".
Voice Material by Saki Fujita (Artsvision)
Art by iXima / Concept by iXima & CFM / NT's Design by iXima (costume & mechanical) & Rella (arm & mechanical)
HATSUNE MIKU NT Producer:Wataru Sasaki
Piapro Studio Producer:Tsuyoshi Kuroda
Executive Producer:Hiroyuki Itoh