「ORIGIN06 DOWNBEAT & LEFTFIELD」のレビュー
媒体名:

International DJ誌(UK)

更新日:

05.01.01
International DJ誌(UK)レビュー内容(英語)
Verdict: 4 out of 5
Eclectic sounds and heavyweight beats? That'll be the latest release from Loopmasters!
The latest release in Loopmasters Origin series is called Downbeat & Leftfield, and though the loops and samples available don\'d5t exceed 100BPM it's a more versatile product than the title might suggest. Containing a wide array of loops, multi-samples and single hits, covering beats, bass, lead lines and atmosphere, Downbeat & Leftfield does a good job at covering all bases, with every sound and sample available in either WAV or REX2 format.
First of all let's have a look at the beats, which will be pure inspiration if you're writing hip hop, dub funk or anything bruk. The loops are split into three tempo divisions (80, 90 and 100BPM) plus there are a total of 21 kits to freestyle with. Add to this a vast array of percussion and fills and you've got a broad drum library that will keep even the most adventurous beat-smith satisfied for time. While with loops being available in REX2 format they can be instantly processed to sit comfortably away from their natural tempo.
As for bass, Downbeat & Leftfield does well in this department too, with loops and hits both available. The loops come in 80 and 100 BPM categories and seem to focus more heavily on warm electric bass, from smooth to tuff but funky, plus there are a handful of more twisted ones for good measure. A bit more useful however are the additional patches for the NN-XT sampler (found in Reason) and these are all excellent, allowing you to carve out some particularly powerful low-end in a flash.
So, with your beats and bass laid down you will also find a wealth of other instruments and synth-sounds with which to pepper your productions, again served up as a mix of WAV and REX2 files as well as patches for Reason's two samplers, NN-XT and NN19. Here you can choose from sound banks featuring guitars, keys, strings and pads, plus there is an SFX bank as well as a further folder containing some sweet atmospheric washes and scratch samples. For beginners and pro users alike, there's no argument that this is a great value set of sounds.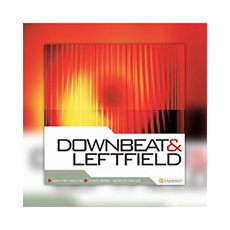 ダウンビート~エレクトロニカ・サウンドのループ&単発音!
税込価格 ¥3,982
199pt
ジャンル:

フォーマット:

WAV, REX2, HALION, EXS24, NN-XT, KONTAKT (Preview)

リリース時期:

2009年12月

メーカー:

LOOPMASTERS