「ORIGIN05 PERCUSSIONISM」のレビュー
媒体名:

Computer Music誌(UK)

更新日:

05.04.01
Computer Music誌(UK)レビュー内容(英語)
Verdict: 4 out of 5
Percussionism is a selection of percussion loops and hits that can be used to inject more reality and warmth into a rhythm section.
It includes full mixes featuring several percussive instruments alongside individual loops for all instruments included in the mixes at tempos ranging from 60bpm to 160bpm. Many styles are covered including Latin, African, Egyptian, Progressive, Jazz, Funk and Indian, along with more unusual loops and atmospheric percussion effects. The instruments on offer include all of the usual suspects (tambourines, shakers, gongs, talking drums, bongos, congas, bells, djembe, triangles, blocks, bass drums, snares and cymbals) plus a variety of more exotic offerings (tabla, wind chimes, spring drums, berimbau, bougaraboo, bendir, bodrahn and sudo).
More than 2,500 samples are on offer, including 1,300 single hits and 650 Wav loops, and 550 Rex2 loops which can be used at different tempos. All in all, it's a rather nice little package!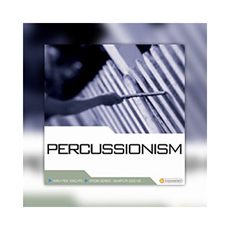 世界の様々な打楽器グルーヴ&単発"約2500音"の大コレクション!
税込価格 ¥4,323
216pt
ジャンル:

フォーマット:

WAV, REX2, HALION, EXS24, NN-XT, KONTAKT (Preview)

リリース時期:

2009年12月

メーカー:

LOOPMASTERS