「SOUNDS OF THE 70s」のレビュー
媒体名:

Computer Music誌(UK)

更新日:

04.12.01
Computer Music誌(UK)レビュー内容(英語)
Rating: 7 out of 10
Infectious, 70s samples, lovingly mastered to vinyl before being digitised.
It seems that 70s revival follows 70s revival and the perennial flare-wearer never need look far for opportunities to
indulge in velour trouser-based activity. Haven't we all had enough? Zero-G think not.
Sounds of the 70s comprises 41 soul, funk, disco and punk (but mostly soul and funk) construction kits. Nine toolkits
of purely single-shot sounds are also included. Each loop is featured as a full mix, with variations, and as individual
parts. You can tweak and mangle to your heart's content using Native Instruments' Intakt host - the powerful
beatslicing engine that enables you to free your loops from the constraints of fixed tempo.
The sound library, written and produced by Mike Wilkie and Matthew Corbett, weighs in at around 1GB and is not full of
the cliche you might expect, featuring many respectable and usable samples, all recorded in the most authentic way
possible. Instruments from the age were played and recorded as they were in the 70s and then, to top it all, everything
was mastered to vinyl using 70s valuve Eqs and compressors, before finally entering the digital domain.
All the material is original and after a while you find yourself gyrating like Travolta and pointing skywards, your eyes
glazing over and a dancefloor-filling house remix thudding away in your head. Each loops has been written with two
sections and the individual parts that go together to make them are mapped across the keyboard, so you can add and
remove them at will.
This is a very usable collection of 70s sounds that benefits from meticulous attention to detail in production and deftly
manoeuvres around the dark abyss of cheesy 70s predictability.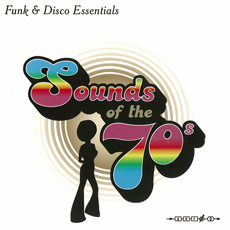 "黄金時代"を築いた70年代ファンク&ディスコ・サウンド!
税込価格 ¥10,340
517pt
ジャンル:

フォーマット:

KONTAKT 1.53

リリース時期:

2010年1月

メーカー:

ZERO-G