「AFROLATIN SLAM」のレビュー
媒体名:

Music Tech誌(UK)

更新日:

04.08.01
Music Tech誌(UK)レビュー内容(英語)
Verdict: AfroLatin Slam will mindbend many attempting to sequence to its rustic rhythms. Rated: 8/10
Slam Dancing Zero-G provides the samples for AfroLatin Slam. Similar to Kompakt, the Intakt sampler has both an output and a modulation section with several envelope options and two LFOs. Its effects comprise Filtering, Lo Fi (resolution and sample rate reducer), Distortion and Delay. A reverb would have been handy too, but the Delay can deliver an early reflection effect. Distortion brings a more vibrant sound to the drum hits and loops, as its colourful clipping hints at straining speakers in tropical climates.
Intakt has no instrument rack, as only one preset bank can be loaded at a time and these work within the Sound Edit section which has three playback options: Sampler, Beatmachine and Timemachine. With many AfroLatin presets, a loop is assigned to C1 with the percussion slices mapped across the rest of the keyboard. Depending on the key being played, Intakt will swap between Sampler (loops sample) and Beatmachine (slices). Sampler enables the loop duration to be changed, whereas the Beatmachine enables each percussion slice to receive individual treatments such as envelope and effects.
All mapped out AfroLatin Slam also features mapped drums with no loop-based source. These sounds are cleanly recorded with a touch of room ambience that helps the drums to breathe. A few moments fiddling with the envelope decay and release times can help minimise the ambience if it's not to your liking. Presets are grouped into African, AfroLatin Fusion, Caribbean, Instrument and Hits, Latin American and Miscellaneous Loops. These groups contain subsets of styles, instruments and kits.
The sheer range of material will take you hours to work through, although you'll need to check time signatures as some loops, such as Samba, are set to irregular bar lengths and loop points. If you're a novice to Afro-Latin rhythms then you might find it difficult working a sequence around these beats, but you'll certainly have fun trying. The ProSamples Platinum series offers an affordable way to enlarge your sound sources.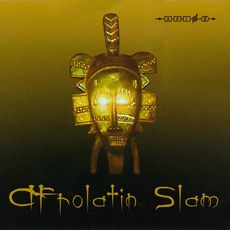 ラテン&アフリカン・リズムライブラリ
税込価格 ¥8,844
442pt
ジャンル:

フォーマット:

WAV, ACID, REX2

リリース時期:

2010年1月

メーカー:

ZERO-G