「AMBIENT TEXTURES」のレビュー
媒体名:

Interface誌(オランダ)

更新日:

03.05.01
Interface誌(オランダ)レビュー内容(英語)
Rated: 8 out of 10
Ambient always seems to attract people as a genre. Zero G has already explored new paths in the sample market and has released this brand new title for the Reason platform.
This set doesn't just consist of components for the well known Reason samplers. It has a lot of them, but there are also some fine patches for the Malstrom and Substractor synths. As the title suggests the main focus of this products is ambient spheres, pad sounds and other kinds of soundscapes.
As hinted above, we have to mention the exceptional programming work on the very popular Malstrom synthesizer. I never knew that this machine could bring such beautiful soundscapes to our ears. For these samples the producers have used Waldorf machines and others capable of equally incredible results, unlike any you have heard before.
Anyone familiar with Reason knows how average those synths can sound, but with this package you'll realise that there's much more than just dull factory patches. The same goes for the samples, very dynamic and usable and it makes you realise that a sampler is not only useful for sampling drums and vocals.
Creamy, fluffy and floating, don't hesitate to buy this if you looking for sounds of this type. I just hope to see it released in other native samplers in the future.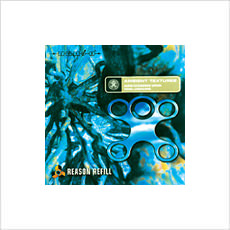 辺りを心地良く取り囲むシンセ・アンビエント・テクスチャ
税込価格 ¥6,622
331pt
ジャンル:

フォーマット:

Refill

リリース時期:

2010年1月

メーカー:

ZERO-G