「CUCKOOLAND 1 UNHINGED」のレビュー
媒体名:

Future Music誌(UK)

更新日:

02.12.01
Future Music誌(UK)レビュー内容(英語)
Rated: 9 out of 10
Bit of a classic here that's been repackaged as a triple CD, but with this many sample formats you need three CDs to get it all on there! The set kicks off with a fine collection of textures, effects and instrument sounds that admirably illustrate the quality of sound design that's in abundance here.
There are metallic drones and timbres, hits, stabs, growls, unearthly ambiences and generally strange layered business all round, before we move into the loops section that's conveniently tempo grouped from a sedate 68bpm up to a more manic 170bpm. This section accounts for the bulk of the CD and it's more of the same madness, although these have a tempo to them! There are off-the-wall loops throughout, from machine noise, underwater blurps,echoing hits and stabs to minimal clattering drums, heavily sucking compressed grooves and all sorts of other oddness, before finishing up with a solid bunch of hits, loops and percussion.
It's hard to categorise this collection, but where it wins over similar sets is that despite the diverse range of bizarre sounds and loops it's the inherent warmth that always shines through, and I reckon anyone from any side of the tracks would find this CD useful in lots of ways.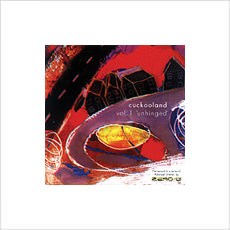 ヘンな音に飢えてるカルトフリークに捧げるマニアックな一枚
税込価格 ¥4,202
210pt
ジャンル:

フォーマット:

WAV, ACID, REX2

リリース時期:

2010年1月

メーカー:

ZERO-G