「CUCKOOLAND 1 UNHINGED」のレビュー
媒体名:

Computer Music誌(UK)

更新日:

03.01.01
Computer Music誌(UK)レビュー内容(英語)
Rated: 8 out of 10
This massive collection has been re-released in as many formats as any musician could possibly hope for, which immediately makes it a more enticing proposition. It's a very inspiring and interesting collection of non-standard and other worldly sounds, instruments, effects, loops and pure sample madness.
That said, some of the samples seem to lack presence and high end sheen - it almost sounds as if someone has been a bit too trigger happy with their 24db low-pass filter. Sling them all together in a mix and you'll find it appears 'dull' in terms of the upper frequency range.
That said, most of the sounds are so cool that , over time, you may well make use of nearly all of the content. Just about worth the wonga then, and a Godsend for anyone who's wanted this popular CD in a specific format.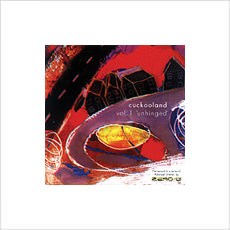 ヘンな音に飢えてるカルトフリークに捧げるマニアックな一枚
税込価格 ¥4,477
223pt
ジャンル:

フォーマット:

WAV, ACID, REX2

リリース時期:

2010年1月

メーカー:

ZERO-G