Knowledge誌(UK)レビュー内容(英語)
Next in the excellent Total series is Total Funk, a collection of wicked funky breaks and loops and all manner of construciton elements. Parts like guitar, basslines, stabs, brass lines, sax licks, Rhodes riffs, flute FX, synth FX, and various percussion allows you to mix and match elements. The breaks have a live breakbeat feel; from live kit drum breaks to processed loops; all these loops have a live and fresh vibe about them. There are plenty to choose from; 400 in total ranging from 85 to 125 bpm plus loads of percussive loops and jazz rhythms. Each loop has its own character and the whole CD oozes loopability. Anyone looking for lively, breakbeat drumming should look no further.
The sounds and FX CD is jammed with live instrumentation: the guitars are super funky with wah-wah FX, plus there's loads of classy live playing and jazz-funk style. There's also a large bassline section. Next up is a large section of all manner of disco and funk stabs to suit every flavour, well suited to house and funk styles of dance music. There are loads of brass lines and sax riffs, solo and duet. The Rhodes are smooth jazz with chords and riffs plus some nice Rhodes stabs and wah FX. The flute FX are weird and wonderful with nice reverb and echo effects and there's a short vocal section of JB and woo-yehs etc. The CD rounds off with individual instrument note hits and drum sounds.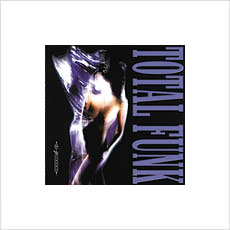 ZERO-G音源よりベストチョイスしたファンク音源、最終兵器!!
税込価格 ¥7,843
392pt
ジャンル:

フォーマット:

WAV, ACID, REX2

リリース時期:

2010年1月

メーカー:

ZERO-G