「PURE RnB」のレビュー
媒体名:

Sound On Sound誌(UK)

更新日:

01.03.01
Sound On Sound誌(UK)レビュー内容(英語)
4 Stars
A series of R'n'B construction kits occupy the first 36 tracks of the disk. These typically consist of a short (8-16 bars) full-mix track section, which is then deconstructed into around half a dozen solo elements. The programming and sound selection is pretty much up to the standard you'd expect from a disc carrying the Zero-G name, and there's a good range of interesting synth and drum noises, as well as a respectable smattering of live sax, guitar and vocal samples throughout. The tempos of the construction kits range from 70 to 123bpm, and all are listed with their appropriate key signatures. Tracks 37-42 contain a collection of 60 drum loops (90-115bpm), followed by some wonderfully warm and grainy Rhodes chords, some excellent single organ notes, and a small but entirely respectable collection of bass-note samples.
As a resource for the novice programmer, or the samplist working to a tight budget, Pure R'n'B rates very highly indeed. More experienced sample-CD users, or those looking for something a little more cutting-edge, might find the amount and style of material a little restrictive, but obviously you pays your money and you takes your choice. Perhaps having access to cost-effective sample libraries of good quality (albeit with reduced quantity), such as this one, will inspire users to dip their toes into a wider range of genres.
While any 35-minute sample CD is bound to have inherent limitations, this release provides a competent -- and at times inspirational -- journey into R'n'B.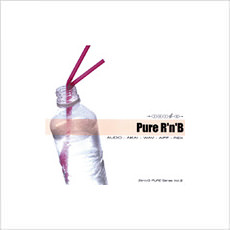 トリップホップ寄りR&Bソースをコレクトしたライブラリ
税込価格 ¥5,313
265pt
ジャンル:

フォーマット:

WAV, ACID, REX2

リリース時期:

2010年1月

メーカー:

ZERO-G