NextMusic誌(オーストラリア)レビュー内容(英語)
Deepest India is a beautifully packaged three CD set produced by Zero-G.
Disc one contains an impressive collection of Indian samples from short phrases of talking through to acapella Indian vocal arrangements over two minutes long. Disc two has some short pieces played by instruments such as flutes, pipes and string instruments that are all very skillfully played and recorded. The last disc has some orchestral samples, some of which really sound like they'd be right at home in an Indian movie. I couldn't help but smile when playing a lot of these as they are generally very uplifting. On the whole, there really are some beautiful sounds and melodies on this CD and it would be ideal for adding a touch of the exotic to your music. There's an impressive number of samples in this collection and I think it represents good value for money. You'll be set for Indian sounds for life!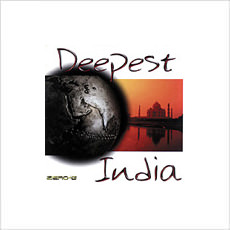 魅惑のインドを音で探検するコレクション!!
税込価格 ¥11,198
559pt
ジャンル:

フォーマット:

WAV, ACID

リリース時期:

2010年1月

メーカー:

ZERO-G