「OFF THE HOOK」のレビュー
媒体名:

Electronic Musician誌(USA)
Electronic Musician誌(USA)レビュー内容(英語)
Rating: 3.5 out of 5
Big Fish Audio's Off the Hook ($99.95; two CD set) is all about contemporary R&B and hip-hop dressed to the nines in a silk suit. The collection is presented in the familiar construction-kit format: a short song leads off each track and is followed by its individual instrumental elements. The strength of this collection is its live feel; most of the samples are real-time performances.
The music skirts between fairly predictable adult-contemporary styles, hip-hop flavored pop, and a bit of bluesy funk. Musicians who write songs in the style of Babyface or Najee will find plenty of appealing material. R&B singers of all stripes will most assuredly pull the CDs out of their libraries often, and rappers will also find many tracks to be ideal foundation to build on.
Overall, I like the construction-kit compositions. Many are sweet and melodic. For example, disc 2's leadoff track, "The Maestro," is in E minor and has a soulful, medium-slow hip-hop groove. Some fine piano playing floats over the drums and percussion; portamento synth pads; strings; and squirrelly, legato, monophonic synth lines are layered throughout. The Funky "Maryjane" has a Toots Thielemans-inspired chromatic harmonica over dope guitar, overdriven slap bass, and tremolo Rhodes-nice.
Elements of Style
The construction-kit tunes are broken down into an average of about 15 elements per track. The drum loop follows the main song, after which you get an ever-changing menu of guitar, synth, and live bass; pads and single-line synth strings; acoustic and electric pianos; analog "worm" and portamento synth lines; drum and percussion on-shots; a sprinkling of special effects; and more.
The guitar playing is adventurous in places and covers fingerpicked acoustic-guitar progressions, chunky funk licks, and Hendrix-inspired riffs. Those are found in the song elements and in the nine tracks of guitar only loops at the end of disc 1. Unfortunately, the acoustic-guitar tracks on disc 1, track 16 and disc 2, track 13 have a bit of audible click track and drum track in the background. To a lesser extent, that is also the case on a few other acoustic-guitar tracks.
The drum loops and one-shot samples are the only programmed patterns and sound relaxed on almost every piece. The end of disc 2 has excellent drum-only loops ranging from 65 to 128 bpm. I time-stretched a few loops and created some awesome grooves. The bass element consists of electric and synth bass. The live playing is largely in the-pocket, slapped funk. Some bass lines are overdrive, which isn't to my taste, but the line on "Tonite" is clean and way down.
I especially like the piano playing on many of the pieces; the pianist exhibits taste and chops on both acoustic and electric pianos. The synth pads augment the main composition well. But as always with construction-kit CDs, the elements are created to fit the tempo and key of the song loop that contains them; consequently, there are no multisamples for creating key maps over the full range of your controller.
The sleeve contains adequate documentation providing each track's key and bpm. The time location of each element within the track isn't referenced, however, so you'll have to fish around if you're importing audio directly from a CD player.
Hangin'UP
The one word that kept coming to mind while I auditioned this material was smooth. This collection does not take many chances, but has some funky live performances and lovely melodic elements that can stoke your inspiration. It's a good resource for drum loops and hits. Of smooth jazz and contemporary R&B is your bag, then you should give this collection a serious listen.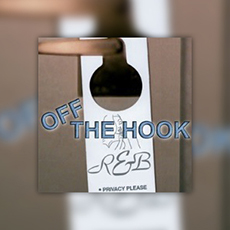 洗練されたセンスとサウンドのスウィートR&Bコレクション
税込価格 ¥7,205
360pt
ジャンル:

フォーマット:

WAV

リリース時期:

2010年3月

メーカー:

BIG FISH AUDIO