「ROSS GARFIELD DRUMS 2」のレビュー
HomeRecording誌(USA)レビュー内容(英語)
If you like clean, well recorded, acoustic drum sounds, you should do your self a favor and check out this stellar collection from Big Fish Audio. It's chock full of some of the cleanest, most realistic sounding drum samples you're likely to run across, plus it's well organized and easy to use. Ross "The Drum Doctor" Garfield, the Los Angeles-based producer of this CD (which is the sequel to the original Drum Doctor Does Drums), dipped into his own massive collection to come up with the snares, kicks, toms, cymbals and percussion instruments that were sampled for this release.
Although there is an audio version available, the CD-ROM is definitely the ticket if you have a sampler that reads one of the formats offered. Besides the fact that you don't have to individually sample in the sounds as you would with the audio CD, the CD-ROM comes loaded with 16 drum kits and a percussion kit, in addition to all the individual samples. The kits are well laid out, each containing a kick, snares (2 variations of the same sample are mapped to adjacent keys-great for flams and rolls), side stick, claps, toms, hi hats, two crashes and a ride cymbal. In addition, the drums are velocity layered so that you get a number of different variations of each drum or cymbal, depending on how hard you hit it. This feature helps immensely when trying to program realistic sounding MIDI drum parts.
Some of the drums are close-miked, while others have some room ambience. There is no additional reverb on the samples, though, so you'll have to add that yourself. Although some might balk at having to fork out close to $200 for the CD-ROM, the bottom line is that you'll end up with more useable, great sounding kits than you would if you bought a drum machine for twice the money.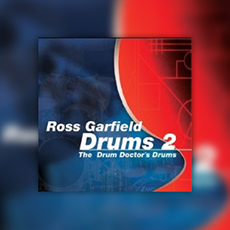 リアリズムを追求した究極の生ドラム・ライブラリー!!
税込価格 ¥7,271
363pt
ジャンル:

フォーマット:

KONTAKT 3

リリース時期:

2010年3月

メーカー:

BIG FISH AUDIO