「MARSHALL JEFFERSON / HOUSE GENERATION」のレビュー
Remix誌(USA)レビュー内容(英語)
Featuring more than 1.2 GB of content in mixed formats, this latest volume in loopmaster's Artitst Series is essentially private access to Marshall Jefferson's most closely guarded sound sources, as well as contributions from an all-star lineup of some of his closest friends and house "specialists." Ed Funk lays down more than 70 live drum breaks and fills for that philly sound, while Chicago percussionist Louie Louie joins in with tasty accompaniment, not to mention his own folder of 95 amazing percussion loops. Marshall took charge on the 53 programmed N.Y. garage and techno breaks, prominently featuring TR-808 and 909, but also recruited the King of Acid House, Chris "Bam Bam" Westbrook, to lay some dope beats and groovy guitar parts. Bass loops are about equally divided between deep synth and squelchyTB-303, for that acid-house sound that Marshall helped pioneer. Sherman Burks and Rob Crawford handled much of the keyboard programing, but it's all Marshall dropping his traemark house piano riffs, Rhodes, Clav and organ lines.
Some of the coolest inclusions are loop folders containing live house strings and brass sections, courtesy of Orbert Davis and the Chicago Jazz Philharmonic. these are molten-hot lava bombs with strong influences of late '70s soul- and funk-infused disco capable of blasting and stabbing their way through the densest of beats. Marshall brings in whom he calls "House music's Marvin Gaye," Byron Stingly, for vocal duties. I loved Ce Ce Rogers' expert loop editing and vocal hacking, doing wicked cut-ups on runs and phrases before twisting the filter. While others have tried, you can't get any closer to the origin of house music than this - a must have.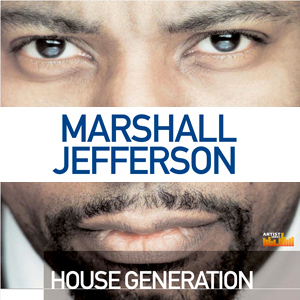 MARSHALL JEFFERSONが放つ超メジャー級ハウス・ライブラリ!!
税込価格 ¥6,072
303pt
ジャンル:

フォーマット:

WAV, ACID, REX2, HALION, EXS24, NN-XT, KONTAKT (Preview)

リリース時期:

2009年11月

メーカー:

LOOPMASTERS