「MARSHALL JEFFERSON / HOUSE GENERATION」のレビュー
媒体名:

International DJ誌(UK)
International DJ誌(UK)レビュー内容(英語)
Loopmasters have served up an impressive 1.2GB for your sampling pleasure. With 100 drum loops, 40 guitar loops, synths, brass, strings, piano, percussion and nearly 400 vocal samples, all from the house legend that is Marshall Jefferson - if this doesn't inspire your production, nothing will.
Needless to say Marshall dug deep for this collection, and he's pulled together some of the finest musicians known to house music. Vocals are courtesy of none other than Byron Stingly and Paris Brightbridge.
Mr Acid himself Chris 'Bam Bam' Westbrook for drum and keyboard programming, Chicago's own Louie Louie on percussion, Ed Funk on drums, Sherman Burks and Rob Crawford for keyboard programming, the Orbert Davis of the Chicago Jazz Philharmonic for string and horn composition and, to top it off, Ce Ce Rogers to edit all the loops... this really is a quality line up!
Wrapped up in their respective file folders and then set in individual folders for vocals, drums etc, the BPM'd loops are easy to navigate and select. The drum loops are also divided into live drums or programmed breaks, so if the 909 or 808 sound is your thing it's so easy to pick and loop. The folders are easy and intuitive: you could quite easily be creating the next house anthem in minutes using this.
Essentially, this is a quality selection throughout. There are no throwaway loops here: from the vocals to the drums, the talent behind their creating and compilation speaks for itself. From the grooves of Philly to Chicago's acid and back to the garage of New York, House Generation has something for everyone. If you're producing, recording or playing house music this sample set is a must for your collection. - iDJ
FEATURES

- 1.2GB of DVD samples

- Over 1,100 WAV files

- 450 Rex2 samples

- 63 Patches for Reason NNXT, Halion,

- Kontakt EXS24, and Cakewalk

- Ableton live sampler patches

- Apple loops

- Full Reason refill



VERDICT

- SOUND QUALITY 20/20

- BUILD QUALITY 19/20

- EASE OF USE 18/20

- VALUE FOR MON EY 17/20

- FEATURE SET 17/20

- IDJ RATING: 91%



ALTERNATIVES

There are untold house sample sets around, but none quite like this - a unique collection.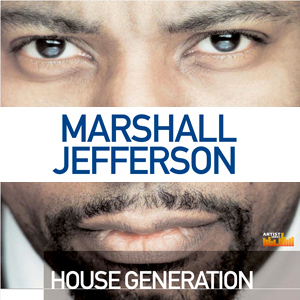 MARSHALL JEFFERSONが放つ超メジャー級ハウス・ライブラリ!!
税込価格 ¥5,654
ジャンル:

フォーマット:

WAV, ACID, REX2, HALION, EXS24, NN-XT, KONTAKT (Preview)

リリース時期:

2009年11月

メーカー:

LOOPMASTERS