「JOEY YOUNGMAN / JACKED OUT FUTURE HOUSE」のレビュー
Keyboard誌(USA)レビュー内容(英語)
Joey Youngman is one of the world's premier house producers, with countless originals and remixes to his name. So I was quite intrigued by the idea of him doing a sample library. All too often, "producer libraries" consist of material that didn't make the cut.
Not so with Jacked Out Future House. Joey unleashes a massive collection of world-class material in pretty much every format available, including Reason ReFill, Live Pack, Kontakt, Halion, REX, AppleLoop, WAV, and Cakewalk. What's more, all loops and hits are organized and/or named according to tempo and key.
The loops include filtered bass, bass synth, disco guitars, funky keyboard riffs, vocals, and most importantly, some of the best house drum loops I've heard in a very long time. The basses have wonderful character and work beautifully with the drums. While the overall vibe is generally of the "Om Records funky house' type, there's a smattering of tech/electro material in there, too.
Keyboard loops are equally funk-laden, with nods to Prince and classic Parliament, along with the de rigueur Rhodes seventh chords. The guitar loops include talkbox and wah comping, along with picking and scratching a la Chic-era vintage disco. The Reason ReFill not only includes killer ReDrum kits and NN-XT instruments, but also a big chunk of Subtractor and Malstr*m patches.
Oh, the drums! They're where this library absolutely shines. Joey's production style has always been top-notch, with pockets that make the groove wiggle in very organic way. It's no exaggeration that these drums could serve as the basis for remixes, original tracks, or even layering over existing tracks in DJ sets without any additional production.
Single hits are included for the majority of drum sounds. Dance producers know that punchy kicks and snares are worth their weight in gold - and this library is brimming with beautifully compressed drums.
After playing with this library for a few days, I decided it was definitely worth a hundred bucks. So when I learned the actual price was $79.95, I was even more impressed. If you're a house producer of any kind, you need to check out this collection immediately.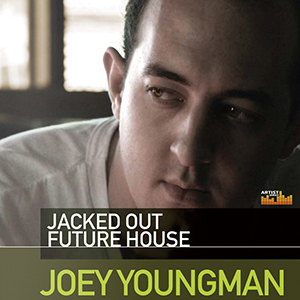 JOEY YOUNGMANが手掛けるキャッチーなHOUSEライブラリ登場!
税込価格 ¥5,544
277pt
ジャンル:

フォーマット:

WAV, ACID, REX2, HALION, EXS24, NN-XT, KONTAKT (Preview)

リリース時期:

2009年11月

メーカー:

LOOPMASTERS