「JAZZ SESSIONS - KEYS」
「JAZZ SESSIONS - GUITAR/BASS」
「JAZZ SESSIONS - DRUM/PERCUSSION」
「JAZZ SESSIONS - BRASS/WIND」のレビュー
Remix誌(USA)レビュー内容(英語)
Loopmasters' nod to '50s jazz is a hefty 3 GB of tempo-categorized (60 to 270 bpm) instrument phrases and drum loops, delivering the vibe of an intimate old-school swing-jazz venue. thankfully, it never once veers off course into modern fusion or cheesy deparment store smooth-jazz. The almost 600 drum and percussion grooves are near faultless, carrying deep and oftentimes complex rhythms that sizzle atop equally soulful double and fretless bass.
There is also a folder of slides/effects featuring lots of wonderful slap and string noises. Trumpet, trombone, sax and flute (both in sections and solo riggs) are generally good with lots of expressive falls, shakes, swells and stabs. Sadly missing is clarinet, which is absolutely essential for swing. I also quite enjoyed the bluesy-tinged licks and noodles of acoustic and electric guitar. In addition to clean jazz tones, there are some wonderful amp noises and dirty John Lee Hooker settings. The Hammond and Thodes phrases move the sessions slightly into the '60s but do not detract from the underlying style focus. You also get sampler multis of the double bass, Hammond, Rhodes, a nively wethered old jazz piano and 160 one-shot percussion sounds arranged in three kits (Big Kit, Conga Setup, Natural Jazz Kit).
As you'd expect, the feel of this library is very live and organic. I really enjoyed the warmth of acoustic dynamics that it added to my largely electronic hip-hop tracks. Specifically, I loved the nostalgic sound of vinyl-lifted material i got from doing MPC-style cutting, filtering and triggering of the layered instrumentations in programs like NI Battery 3. Short of calling in some mean session players, I can think of no easier or more authentic way than Jazz Sessions to blow scotch-soaked rings of cigar smoke into your tracks.
使いやすく分解された、生々しいジャズ・キーボード
税込価格 ¥3,355
167pt
ジャンル:

フォーマット:

WAV, ACID, REX2, HALION, EXS24, NN-XT, KONTAKT (Preview)

リリース時期:

2010年2月

メーカー:

LOOPMASTERS
使いやすく分解された、生々しいジャズ・ギター/ベース
税込価格 ¥3,355
167pt
ジャンル:

フォーマット:

WAV, ACID, REX2, HALION, EXS24, NN-XT, KONTAKT (Preview)

リリース時期:

2010年2月

メーカー:

LOOPMASTERS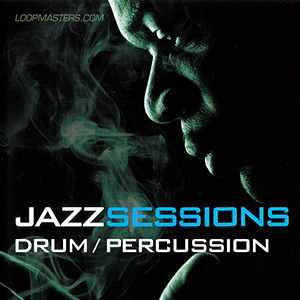 使いやすく分解された、生々しいジャズ・ドラム/パーカッション
税込価格 ¥3,355
167pt
ジャンル:

フォーマット:

WAV, ACID, REX2, HALION, EXS24, NN-XT, KONTAKT (Preview)

リリース時期:

2010年2月

メーカー:

LOOPMASTERS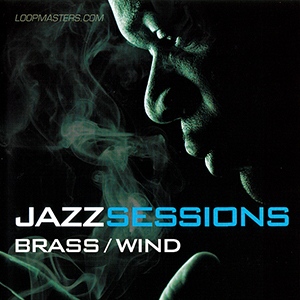 使いやすく分解された、生々しいジャズ・ブラス/ウッドウィンド
税込価格 ¥3,355
167pt
ジャンル:

フォーマット:

WAV, ACID, REX2

リリース時期:

2010年2月

メーカー:

LOOPMASTERS